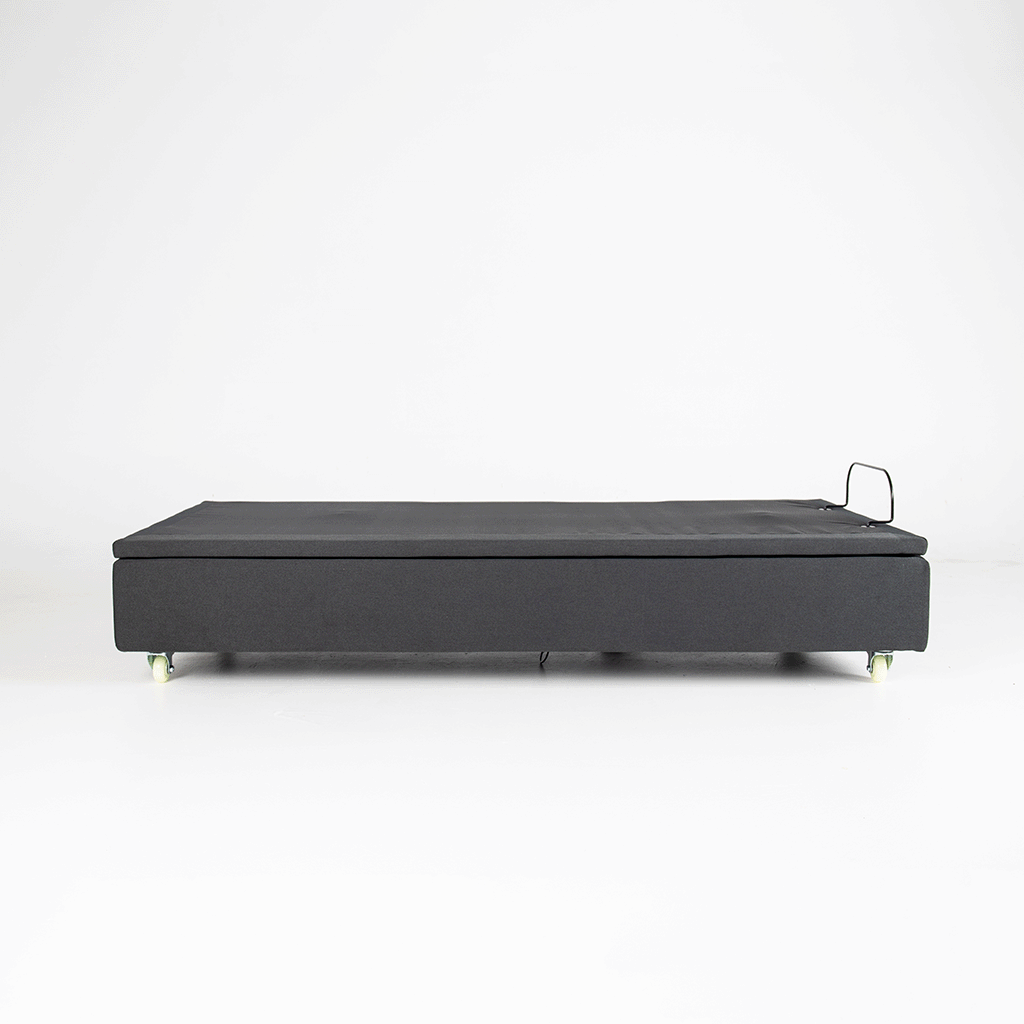 Find your Perfect Position
Comfort Lift Hi-Lo features a full range of motion for head and foot adjustability, as well as vertical lift of over 500mm for improved bed mobility.
The head and foot adjustment is designed to help you get in and out of bed with ease, as well as helping you find the most comfortable position while you're in it. Giving you the ability to take pressure of painful joints and aid optimum blood flow through your lower extremities.
The included vertical lift in this model further improves mobility by assisting you to stand up from the bed.
Request a Quote
Control with Independance
Comfort Lift Hi-Lo comes with independant wireless controllers to give you ultimate control of your sleep.
Need to Get Up in the Night?
Soft, under-bed lighting allows you to navigate your way through the bedroom without needing to turn the lights on.
Download a Brochure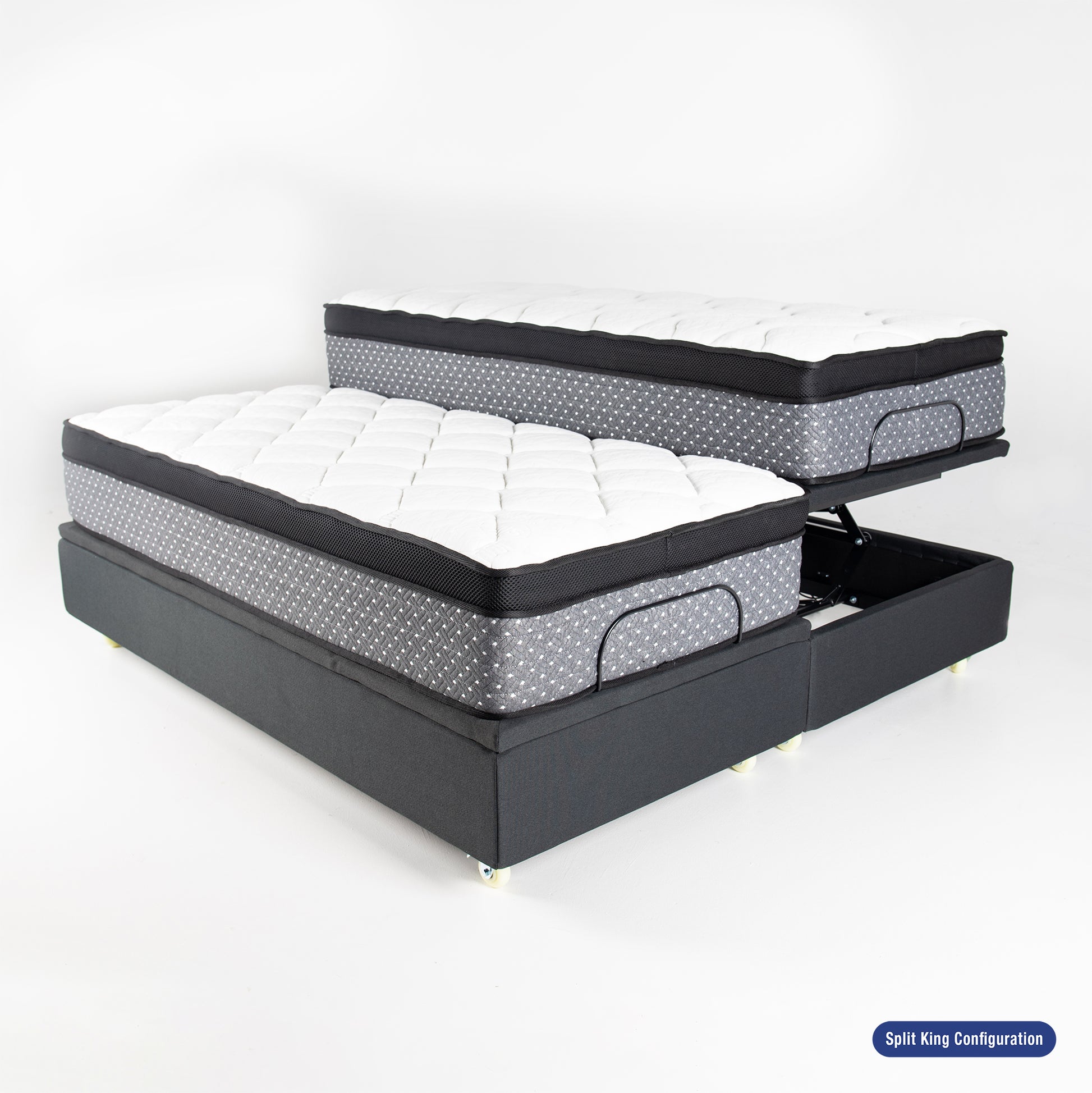 Comfort Lift Hi-Lo
Regular price
Sale price
$3,899.00
Unit price
per
Sale
Sold out
View full details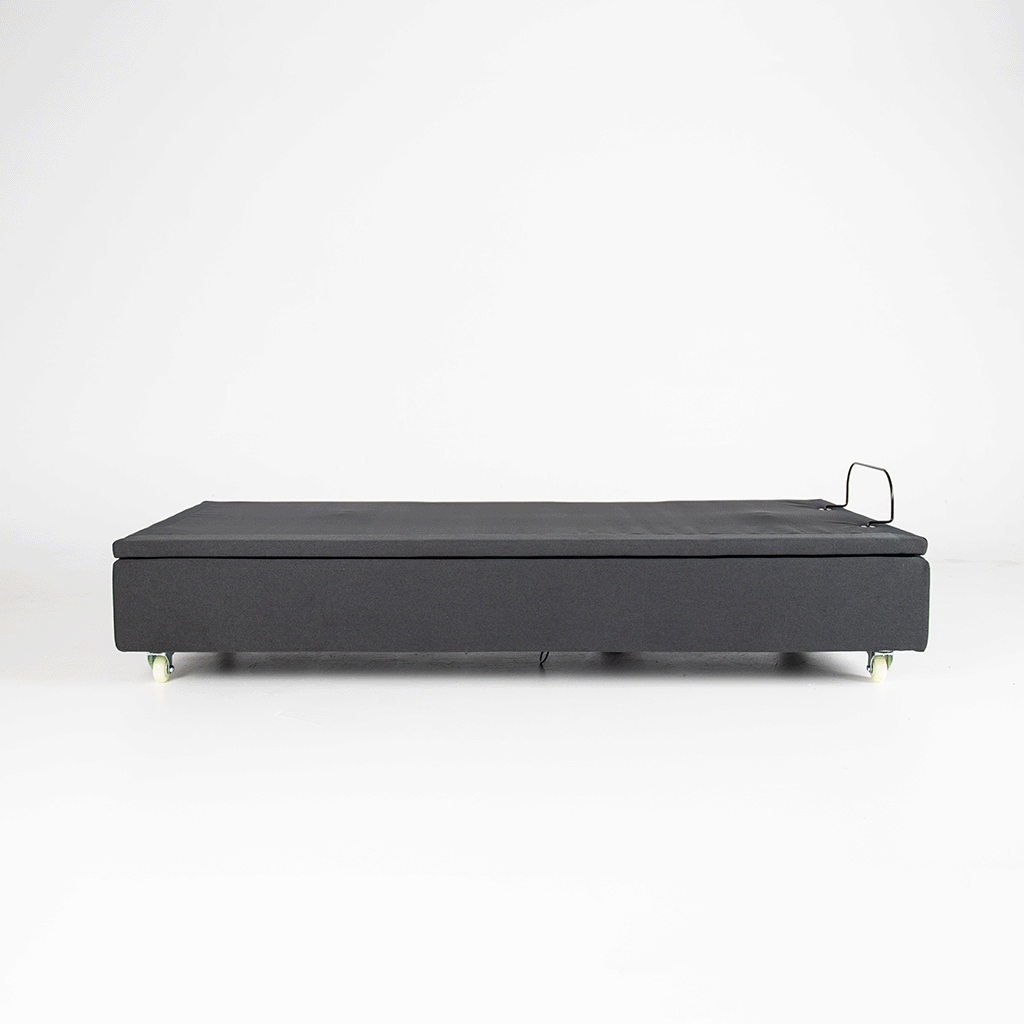 Optima Flex

✓ Head & Foot Mobility

✓ Wireless Remote

✓ Charcoal Pelmet

✓ Steel construction

✓ German Motors

✗ Padded pelmet

✗ Vertical Lift

✗ Under-bed Lighting

✗ Massage

✗ USB Charge Ports

✗ Locking Castor Wheels

Available Sizes:

✓ Long Single

✓ King Single

✓ Double

✓ Queen

✗ King

✓ Split King

✓ Split Super King

About Optima Flex

Comfort Lift

✓ Head & Foot Mobility

✓ Wireless Remote

✓ Charcoal Pelmet

✓ Steel construction

✓ German Motors

✓ Padded pelmet

✗ Vertical Lift

✓ Under-bed Lighting

✓ Massage

✓ USB Charge Ports

✗ Locking Castor Wheels

Available Sizes:

✓ Long Single

✓ King Single

✗ Double

✓ Queen

✗ King

✓ Split King

✓ Split Super King

About Comfort Lift

Comfort Lift Hi-Lo

✓ Head & Foot Mobility

✓ Wireless Remote

✓ Charcoal Pelmet

✓ Steel construction

✓ German Motors

✓ Padded pelmet

✓ Vertical Lift

✓ Under-bed Lighting

✓ Massage

✗ USB Charge Ports

✓ Locking Castor Wheels

Available Sizes:

✓ Long Single

✓ King Single

✗ Double

✗ Queen

✗ King

✓ Split King

✓ Split Super King

About Comfort Lift Hi-Lo